Visit Environmental Press
Sponsored by ForPoetry.com


Please Note!
Due to work related travels, we are not accepting unsolicited poems.

Man Cannot Live on Oil, Alone /
Time to end our dependency on oil before it ends us

A Kindle Book
By Jacqueline Marcus
~~~

Updates at Environmental Press

Who's to Blame for Recurring Oil & Chemical Disasters?

~~~
Feds Spend $53 Billion for Spying, But No Money For Fighting Global Warming Wildfires
~~~
The More Likely Reason for Spying:
Protecting Profits for the Oil Oligarchs
~~~
Escalation of Oil Spills,
Why They're Getting Worse in the US /
Speeches Don't Matter Actions Do
~~~
Three Years after BP's World's Worst Oil Spill Mass Fish & Mammal Kill-Off:
Is It Really Contained?
~~~
Did Obama & BP Sacrifice
the Gulf of Mexico
to Protect the Macondo Well
for the Oil Industry?
~~~
Big Oil May Destroy World's Largest Rain Forest and Accelerate Global Warming

Robert Hass
Pulitzer Prize, National Book Award
& National Book Critics Circle Award
What Light Can Do:
Essays on Art, the Imagination
and the Natural World
The Place That Inhabits Us
An Anthology of Pacific Coast Poems

New Releases
2013-2014
Lisa Coffman's Less Obvious Gods
Dian Sousa's
The Marvels Recorded in my Private Closet
J.P. Dancing Bear's
Family of Marsupial Centaurs
Allan Peterson's Fragile Acts
J.P. Dancing Bear's
The Abandoned Eye
Charles Wright's Sestets
Allan Peterson's Fragile Acts
McSweeney's 2012 Poetry Series

Reviews on Fragile Acts
The Volta: by Stephen Burt
Los Angeles Book Review: by Annie Wyman
Hayden's Ferry Review: by Debrah Lechner


www.WeCanSolveIt.org
GoSolarMaui.com
Join Al Gore's challenge to produce 100% energy from renewable, clean, carbon-free sources within
10 years!
Bill McKibben Protest XL Oil Pipeline (video)
Ken Pobo and Jacqueline Marcus (poems)
Are the Hawaiian Islands Dying?
Severe Droughts...

Matthew Dickman:
Brilliant? Sensationalist? Or Both?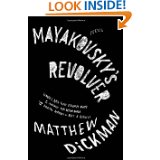 Mayakovsky's Revolver

A Review by Jacqueline Marcus

Highly Recommended!
Dog Years: A Memoir
by Mark Doty
Flowers of Flame
The Unheard Voices of Iraq
As Much As
by Allan Peterson

Visit


Favorite Hits
The Best American Poetry 1999
Poems from Guantánamo
Review by Dan Chiasson

BuzzFlash.com
Jacqueline Marcus:

Past Issues

May 2008

December-June 2007

June-August 2005

March-May 2005





Charles Wright, Sherod Santos, John Koethe,
Patricia Gray, Robert Hass, Ruth Stone,
Kathy Fagan, Angie Estes, Kevin Clark,
David Bottoms, Ken Pobo, Fred Moramarco
Patricia Clark, W.S. Merwin, Sarah Maclay
and much more!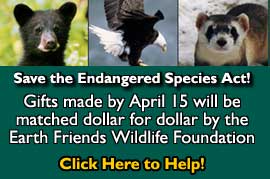 buy these books
Jacqueline Marcus
Close to the Shore
Michigan State University Press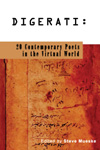 DIGERATI
20 Contemporary Poets in the
Virtual World

Poet's Market
Over 1, 800
market listings!